CREATING A LOCATION INDEPENDENT LIFE
IS ABOUT TO GET EASIER...
You're just seconds away from the essential network and support you need to create a lifestyle that helps you explore the world and fund your travels with ease.
Stop us if any of this sounds familiar...

If any of the above hits home, you're well aware of the challenge in sifting through the noise to find genuine advice and support.
There's a World Out There, Waiting to Be Explored. It's Time to Create the Adventure You've Been Dreaming About.
Whether you're taking the first steps towards a location-independent lifestyle or have been trying for a while, here's the truth:
In today's rapidly changing world, being part of a community that truly understands your dreams, fears, and desires is invaluable.
Yet, like many before they discovered the Global Freedom Lounge, you might find yourself lost amidst countless resources, or unsure about the first steps to truly break free.
That's where we come in — The Global Freedom Lounge isn't just another community. It's your passport to a life of freedom, adventure, and meaningful connections.
Ready to embrace a life that's measured not by possessions, but by experiences, connections, and the freedom to roam?
Introducing the Global Freedom Lounge
The Global Freedom Lounge is the premier community for aspirational nomads and freedom seekers.
It's not just a membership – it's a movement!
Inside, you'll find comprehensive, hands-on training and resources that guide you through every step of creating and embracing a location-independent lifestyle.
PLUS, enjoy direct mentorship, get answers to your burning questions, and benefit from a community of like-minded individuals, all equally passionate about unlocking a life of unlimited adventure and autonomy.
The Lounge Will Help You To:
Craft Your Personal Freedom Blueprint
Discover your ideal path to location independence, so the overwhelming steps become a clear journey you're excited to embark on.
Develop a Location-Independent Mindset
Harness the tools and techniques that make the flâneur lifestyle not just a dream, but a daily reality for you.
Network with Global Freedom Seekers
Connect deeply with a community that resonates with your vision, always echoing back, "I've been there, and here's what helped me."
Access Resources Tailored for the Modern Nomad
Dive into handpicked tools and insights, ensuring every step you take resonates with your vision of global autonomy.
Build Confidence to Make the Leap
With comprehensive guidance, resources, and a supportive community, gain the assurance to transition into your location-independent life.
The Global Freedom Lounge will provide you with the insights, strategies, and community that empower you to confidently create your own path. Embrace a life designed by you, for you – one that not only epitomizes freedom but also facilitates personal growth and unforgettable adventures.
The Global Freedom Lounge Will Unlock Your Location Independent Lifestyle and It's Officially OPEN for Enrollment
I'm passionate about guiding individuals on their journey to freedom and self-discovery.
Why did I create this group? I believe that the flâneur lifestyle embodies the essence of true independence and fulfillment. But I know it can be a daunting path to embark on alone. That's why I've crafted the Global Freedom Lounge, a personalized community to equip you with the insights, strategies, and encouragement to make this extraordinary lifestyle your own.
Don't worry, this isn't just about abandoning conventional life. It's about embracing a mindset and tailored plan that resonate with your unique aspirations. Through this community, you'll learn to navigate the challenges and opportunities of a life untethered, and you'll be amazed at how this transformation shapes your perspective and ignites your potential.
What You Get When You Join the Global Freedom Lounge
Personalized Freedom Roadmap
Private Consultation Sessions
Ever-Expanding Courses and Downloads
Forum Community & Engagement Groups
What Hidden Gems You'll Find Inside:
The Entire Global Freedom 8-Step Framework
An Ever-Expanding Library of How-To Videos​
Cutting-Edge Strategies Right at Your Fingertips​
A Clear Roadmap to Creating Your Digital Home​
When you add it all up, that's a total real-world value of over $900.
But because w're recruiting our founding members to the Global Freedom Lounge, I'm giving you the opportunity to enroll TODAY for a special introductory price…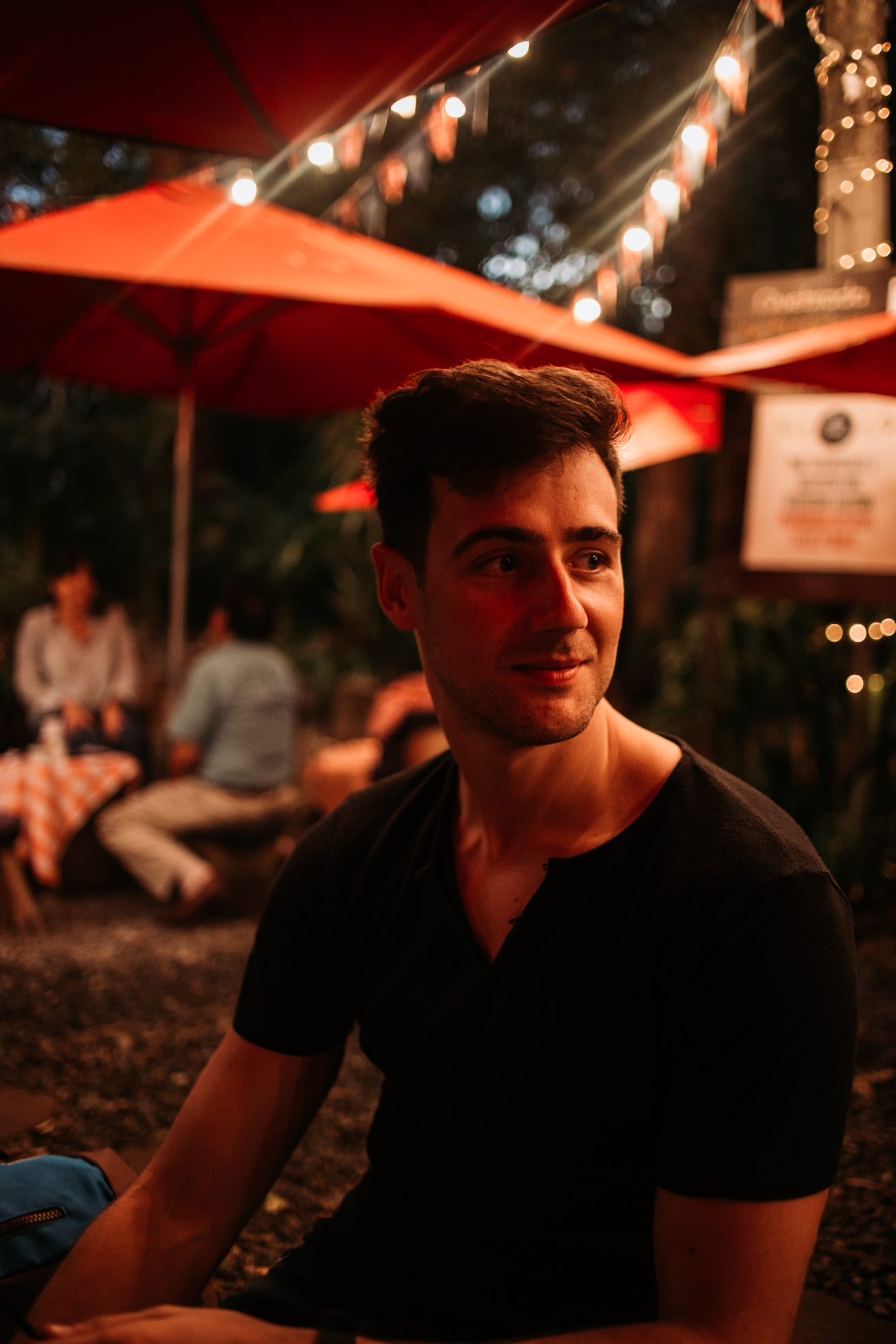 Plus, you're backed by our 60-day "Dive In, Explore, and Embrace" money-back guarantee
If there's a hesitant voice in your head… Or if past endeavors have made you cautious… I want you to have every chance to dive into the Global Freedom Lounge and discover the empowering freedom and growth it can provide.
That's why I'm tossing aside the typical 30-day "industry standard". Instead, I'm offering you a full 2 MONTHS to explore the resources, join the discussions, engage in coaching sessions, and apply the freedom-driven strategies we share.
I am wholly confident that if you immerse yourself in the Global Freedom Lounge, the value and transformation will be unmistakable. All I ask is for you to venture in with an open mind. The world is vast, and the opportunities are boundless. You have nothing to lose and a future full of adventures and freedom to gain.
FAQs from Fellow Adventurers
Ready to create your new lifestyle and connect with similar minds around the globe?
If you're thinking "this sounds amazing but I'm still not 100% sure" keep reading…
You should give the Global Freedom Lounge a 60 day risk-free shot if you're motivated by any of the following:
You're just beginning your journey toward a location-independent lifestyle and want to make sure you absolutely CRUSH IT with structured, actionable steps to escape the 9-to-5 grind and achieve the freedom you crave.
You've attempted to achieve a nomadic lifestyle in the past but STRUGGLED, either due to lack of information, network, or support. You're READY for a change and understand the importance of having a like-minded community behind you.
You're driven by the promise of authentic experiences, global connections, and personal growth that a life of travel and remote work can offer, and you're committed to investing in a future that aligns with your vision of freedom.
You're eager to adopt the strategies and insights provided within the Global Freedom Lounge. The idea of having both a roadmap and mentorship excites you, giving you confidence in the steps ahead.
You feel confident knowing you have 60 Days to test it out: It's straightforward. Either you dive in, engage with the resources, and start crafting your freedom-driven lifestyle within 60 days… or you show us you've made a genuine effort without seeing any progress, and we'll refund your investment. It's about your journey and success.
So… Are you ready to kick start your adventure and plug into a support network of like-minded individuals around the world?
You now have the power to turn that dream into reality. By joining the Global Freedom Lounge, you're not just signing up for resources and tools — you're joining a movement. Dive into our comprehensive roadmap, leverage the collective wisdom of our community, and start building your personalized path to freedom, adventure, and success.
The best time to starting crafting your location-independent lifestyle was yesterday. The next best time? Right now.
We all dream of a life where we have the freedom to live on our terms, travel where we like, and not be tied down to one place — especially in this rapidly changing world. If you're feeling that pull, sensing that there's more to life than the daily grind, I'm with you, and I've got your back.
Now, more than ever, there's an urgency to create that freedom, to take control of your lifestyle. The world is changing fast, and there's an increasing wave of people seeking authentic, liberating lifestyles. You want that too, and with what you'll discover inside the Global Freedom Lounge, you'll have the blueprint.
I don't want you to look back a year from now, still stuck in the same routine, wondering "what if?"
I envision you traveling the world, connecting with fascinating people, and basking in your newfound freedom. And it all starts with the step you're about to take.
Here's to your adventures!
What lifestyle designers like you had to say
Let's create your freedom. Are you in?
If you're tired of being tied down by conventional living and ready to kick start a fulfilling life of independence, you're in the right place.

Let's fast-track your freedom.